Voice and Data Cabling & Wiring Installations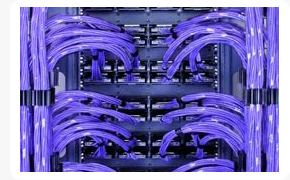 Expert Installations LLC provides complete cabling services throughout the CSRA. Whether you need basic phone system cabling, data network cabling, coax cabling, server room cabling, or wireless network infrastructure cabling, we've got you covered!
Cat5e Cabling
Category 5 cable, most commonly known as Cat 5, has four twisted pairs in a single cable jacket. It's an unshielded twisted cable pair designed specifically for high signal integrity. Back in 2001, with the inclusion of the TIA/EIA-568-B standard, the CAT 5 cabling specification was made outdated and obsolete, and was then superseded by the category 5e specification. It is commonly used for 100Mbit/s networks, but with IEEE 802.3ab defined standards can also support 1000BASE-T – gigabit Ethernet over cat 5 cable.
Cat6 Cabling
Cat 6- Category – 6, (ANSI/TIA/EIA-568-B.2-1) CAT6 contains four twisted copper wire pairs and is a cable standard for Gigabit Speed Ethernet and additional network protocols that are backward compatible with both Category 5/5e and Category 3 standards. The CAT6 cable standard is usable for 10BASE-T / 100BASE-TX and 1000BASE-T (Gigabit Ethernet) connections, and provides outstanding performance up to 250 MHz. When CAT6 is used for a patch cable, Cat6 is typically terminated with an RJ-45 connector. All cables defined by TIA/EIA-568-B have the maximum allowed length of 90 meters, including CAT6. A complete channel may be up to 100 meters. (Including horizontal cords on each side of the run)
Other Cabling
In addition to the above cabling options, we also supply wireless infrastructure cabling, server room cabling, data cabling, voice cabling, video cabling, surveillance camera cabling, data network cabling, and phone system cabling.
Most projects are bid on a per drop or combo drop basis with an average run of drops 100′ and under. Projects outside of standard scope will be bid on site with one of our cabling professionals.